The Carmo contemporary sofa Sydney is a undeniable favourite with our customers worldwide, with images of the popular sofa popping up all over Scandinavian and local interior design blogs. Despite its masculine and cubistic design, the Carmo works wonderfully with a variety of home decor styles. It harmonises beautifully with more delicate and refined interiors, as seen in the images below. The allure of the Carmo sofa is defined by its ability to transform into any configuration, length or colour thanks to its numerous customisation options. Mix and match a variety of fabrics and leathers to create your very own personalised sofa.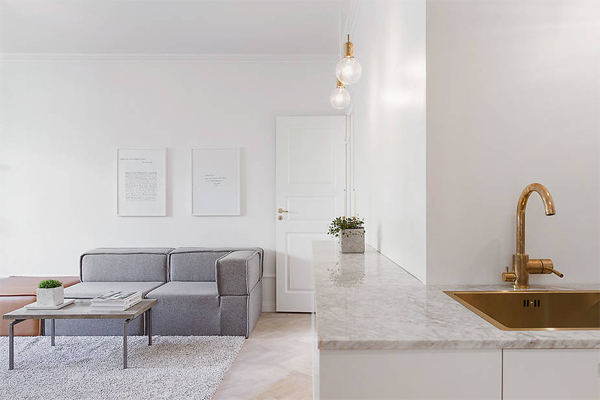 As previously mentioned, the boxy shape of the Carmo sofa works brilliantly with more subtle and feminine interiors as it creates an elegant contrast. The tan leather and grey felt modular pieces of the Carmo coordinate perfectly with the colour palette of this apartment in Stockholm, especially as the tan leather picks up the wooden and golden hues in the space.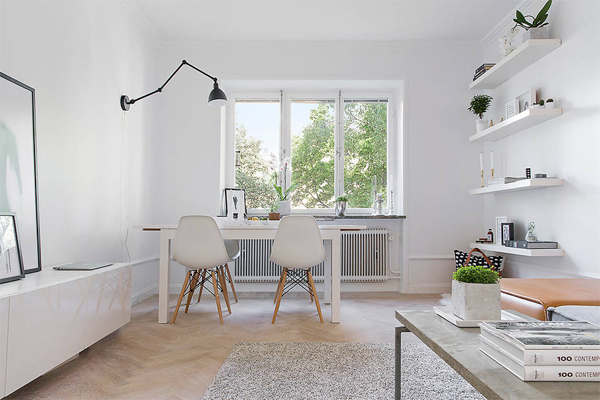 As seen in this apartment, the Carmo redefines the living room and appeals to a more relaxed, informal way of living. The compact design is softened by its exclusive piping details and extra padding on the armrests. You can make the Carmo even more comfortable by adding loose cushions in the same material as the sofa. The Carmo is available in more than 80 different fabrics and leathers.

Click here to view our store locations
Or contact BoConcept on (02) 9437 0066 for further details.