Fifteen Fifteen San Francisco
Fifteen Fifteen is a 5-story building designed by Stanley Saitowitz and houses 40 apartments ranging from tiny studios to 1,100 square foot two bedrooms. The development is located in The Mission District, one of San Francisco's oldest and most vibrant neighbourhoods, and should be opening any day now. Today we get a sneak peak into a few of the very contemporary and stylish apartment furniture by BoConcept.  Bold use of colour and pattern fuse with luxurious textures to create a look that is both timeless and perhaps a little daring. All in all, the result is spectacular! Keep reading to find out what BoConcept products were used in Fifteen Fifteen.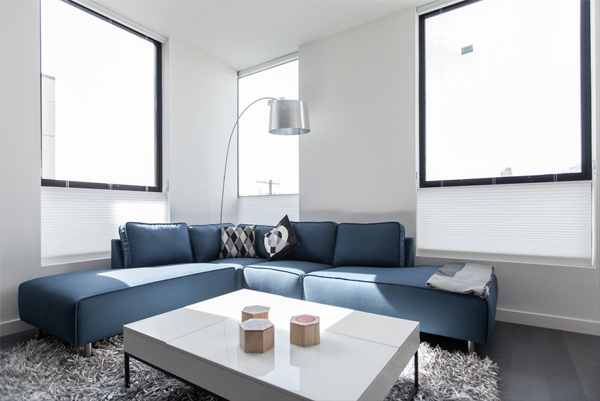 The daring blue fabric Arco Sofa creates a focal point in the living room in stark contrast to the more subtle pieces in the room, including the Chiva Functional Coffee Table and Fermo Media Unit. The plush Cato Rug, metallic silver Kuta Floor Lamp and bright accessories give the space a more welcoming and informal vibe. The tie in with the colour of the sofa, the interior decorator has added a blue Stool for consistency.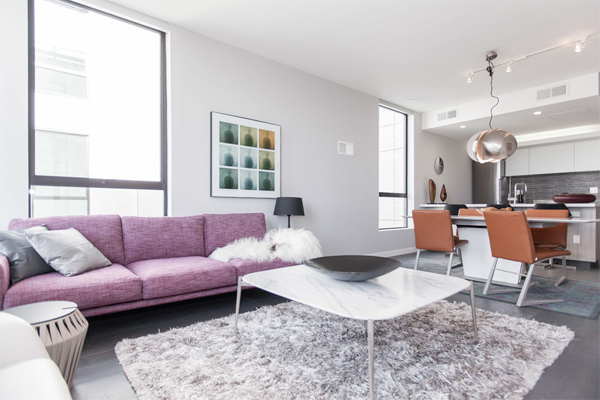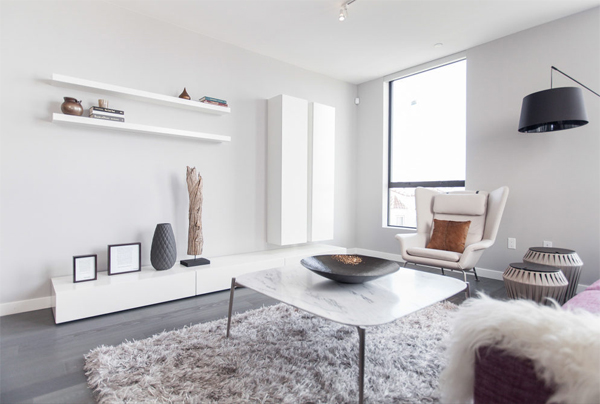 You can't go past a vibrant purple sofa, especially when it's a Carlton! We take our hats off to the interior decorators, adding in plenty of eye-catching material in this space, including the Hamilton Chair, marble top Murcia Coffee Table, Valencia Side Tables and Crane Floor Lamp. The personalised Volani Wall System provides clever functionality for storing accessories, with enough space for a TV.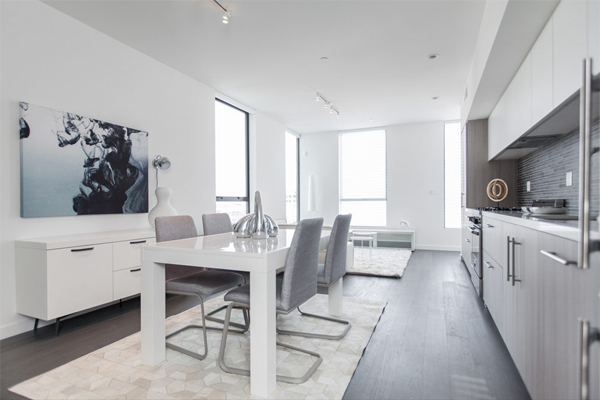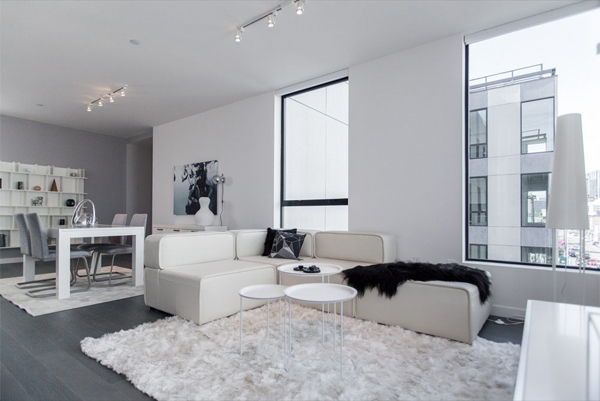 Moving forward into the living room, we find the ever so popular Carmo Sofa in a white leather, coordinating brilliantly with the rest of the apartment's stark white decor. For a more inviting feel, the interior decorators have added a Shaggy Rug, and the Cartagena Nest of Tables for depth.

Click here to view our store locations
Or contact BoConcept on (02) 9437 0066 for further details.