In the heart of Barcelona lies this modern Bed & Breakfast, completely fitted out in BoConcept furniture and accessories. 'Luxury Rooms Barcelona' consists of a main living space, and adjoining bedrooms. While not only providing spacious bedrooms for their guests, the owners have taken advantage of BoConcept's multi-functional furniture designs, allowing for even more guests to stay in this stylish B&B. We've spotted the Seca Sofa Bed in the main living space, as well as the Melo Sofa in the additional living room, both of which can convert into single or double beds.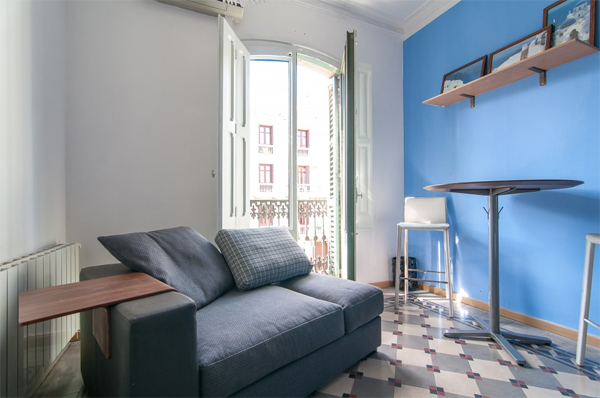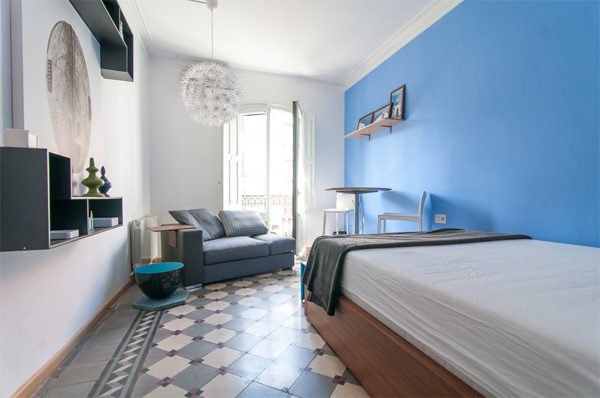 The main living room flows directly into the master bedroom and dining room, giving the space a very open and spacious feel. Along with the Seca Sofa Bed, the living room has been styled with the Shower Mega Floor Lamp, the popular Fulda Side Table in aqua green and Functional Room Divider, which breaks up the living room and dining room perfectly and provides handy shelving for personal belongings.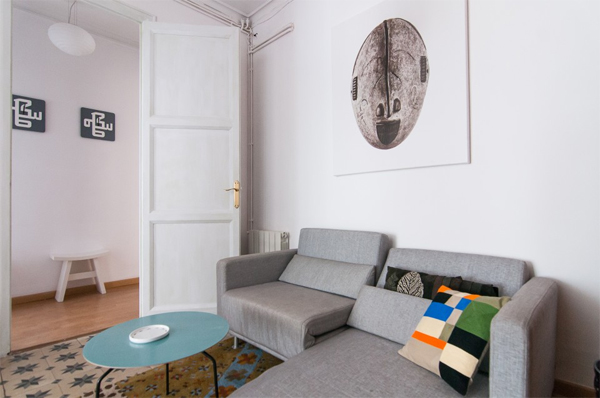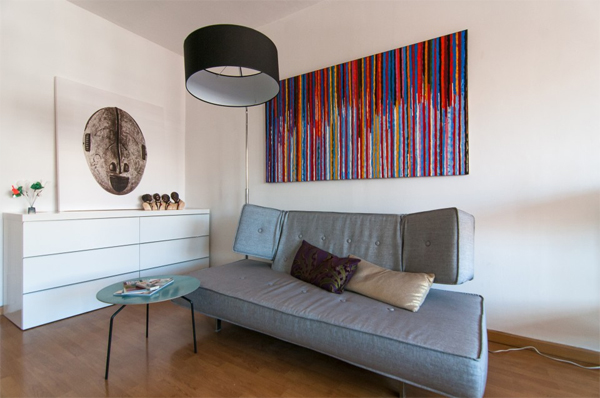 The upholstered pillow headboard option on Bed 3600 creates a warm and sophisticated look to any bedroom. The pillow covers are removable meaning you have the option of taking them off to get them dry cleaned. Also, as the pillows are only attached with Velcro you can move them for either an upright or more leaned back position. In this space we've also spotted our Global Night Stand, Carmo Sofa (used as an armchair), Fulda Side Table and Melo Sofa Bed.

Click here to view our store locations
Or contact BoConcept on (02) 9437 0066 for further details.