This old industrial building from the early 1900's has been converted into a residential building, with this magnificent duplex apartment sitting at the top. Architecture and design firm Koncept Stockholm are to blame for this masterpiece, setting souls alight with visions of the high angled ceilings and structural detailing. There are five and a half metre high ceilings, tall Diocletian windows with brilliant water views from every room. While this apartment has a distinctly contemporary aesthetic, there's no going passed its old world charm. It's been completely fitted out with BoConcept modern Sydney furniture store and accessories to give it a more modern edge.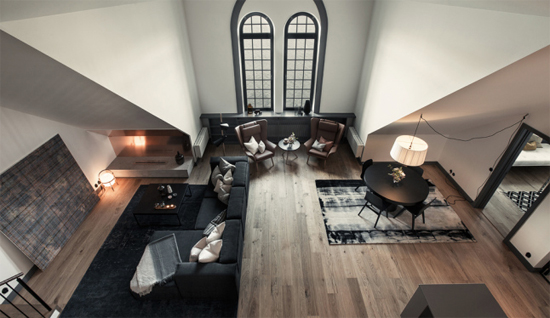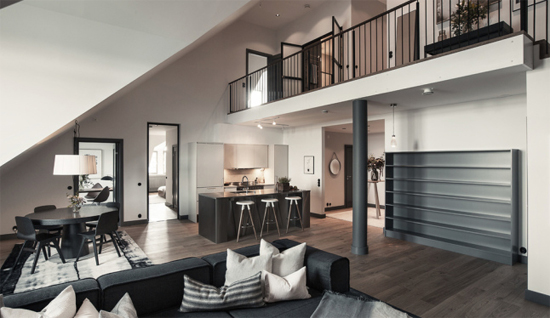 The living room, kitchen and dining room all intersect in one large space, overlooked by the bedrooms on the top floor. The dining room features our Carmo sofa and Lugo coffee table, both in dark tones to suit the moody and dramatic decor. The light neutral cushions and cashmere throw add a sense of lightness and comfort to the muted living room setting.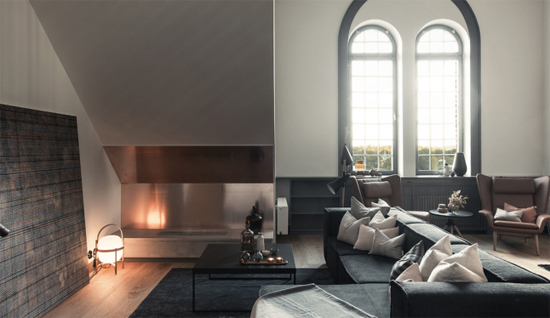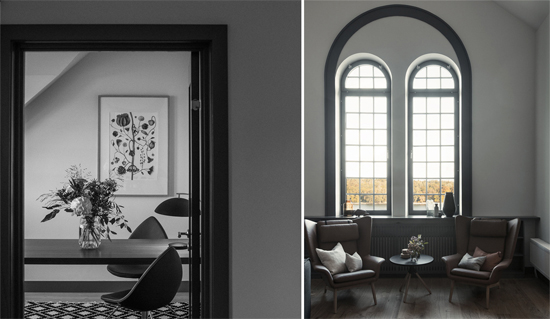 One very inspirational element to the living room is the copper fireplace. We love how it follows the ceiling line and adds a gentle glimmer to the space. The Hamilton armchairs provide a comfy spot to sit an admire the view, or should I say, apartment. They've been paired with the Metrohall stool to give it a slightly informal look against the tall and classic Hamilton chairs.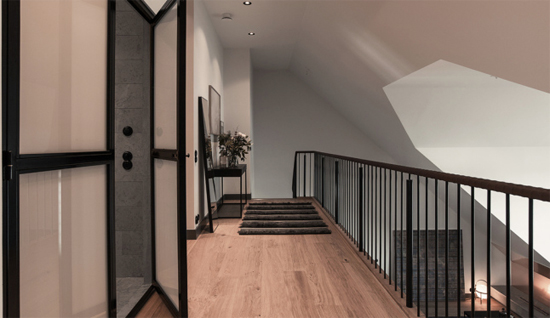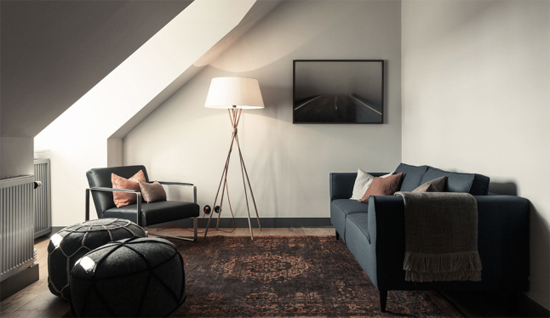 If you're struggling to fill your hallway, then why not opt for the simple and minimal Brest console table? It features a black frame structure and sturdy top for displaying vases, mirrors and personal items. The smaller living room includes our Arco sofa, Main floor lamp, Ross chair and two of our North poufs. It makes the perfect spot to relax with family and friends with a glass of wine or two.
Click here to view our store locations
Or contact BoConcept on (02) 9437 0066 for further details.