The 3-in-1 Melo designer sofa bed is perfect for guests
Are you looking for a designer sofa bed that does it all, looks beautiful but takes up minimal space? The 3-in-1 Melo designer sofa is perfect for guests. It is the ideal sofa bed for hosting family and friends during the Aussie Christmas holidays in Sydney.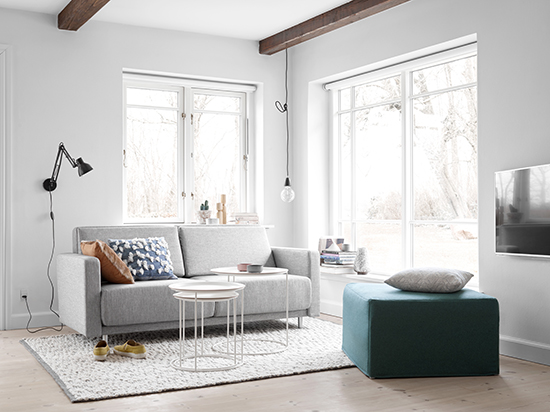 As summer approaches, the months are getting warmer in Australia, while they are getting cooler back in Scandinavia. With summer, also comes the lead up to Christmas. So when combined, it means it's time to prepare the home for holiday guests, entertaining and all that summer and the long awaited holiday period brings.
Sofa mode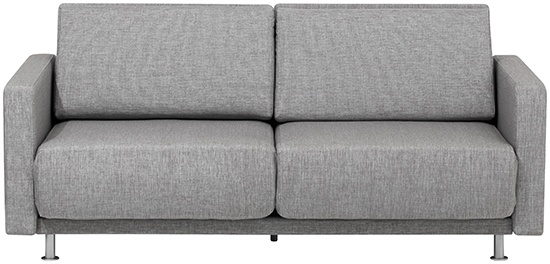 Recliner mode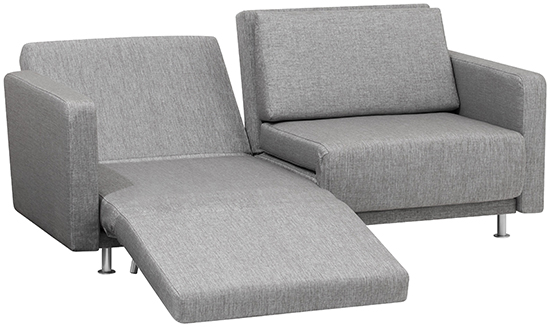 Sofa bed mode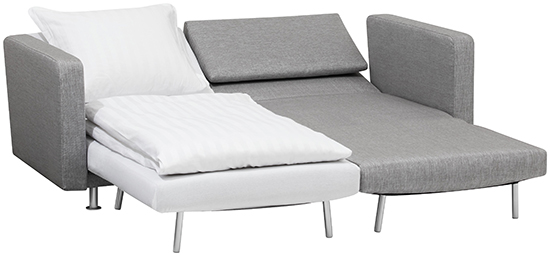 So having modern adaptable designer furniture in your home that is flexible, multipurpose and easily caters for extra guests will give you peace of mind. Here we look at the Melo sofa, a small 2 seater designer fabric sofa – but don't let the size fool you. This sofa can be used any time of day, literally morning, noon and night. It can be used during the day as a practical sofa, or when you want to kick back and relax for an afternoon nap it can turn into recliner sofa mode. Not to mention, it can also be adjusted to transform into a full-length double bed for a long and comfortable night's sleep.

Watch this video on how to use and style the Melo!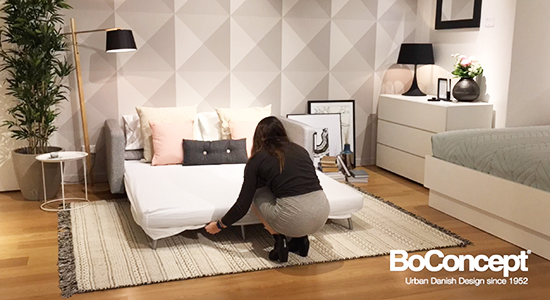 The best part of the Melo sofa bed, is that it is so easy to adjust, it really takes minimum effort to transform to any of the 3 positions. The perfect sofa for any time of day, whether you want to sit and chat, recline and read or lie down and sleep, the Melo will accommodate you. Available in black or grey fabric, choose the option that works best for you.
Browse the full range of BoConcept's modern sofas online or pop into one of their custom furniture stores Sydney in either Crows Nest or Moore Park to explore the range for yourself.