Sofas – Pradi-2 Leather Lounge Suite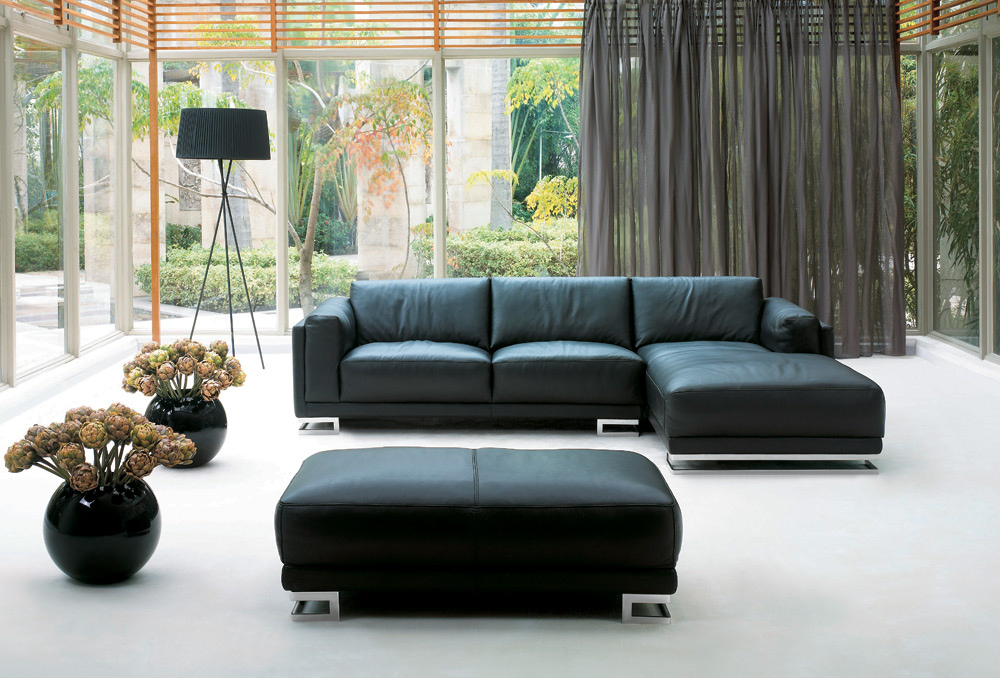 Materials: Upholstery with Polished Stainless Steel Legs

Click here to view our store locations
Or contact Beyond Furniture on 1300 11 22 33 for further details.

The Leather Lounge Sofa features comfort soft cushions on the seat, back and arms achieved with a layer of feathers surrounding a high density polyurethane foam. The softness of the customise leather sofa seat is framed with the firmer upholstery of the outer frame, this can be further defined by selecting the crocodile-skin printed chaise lounge.
The proportions mean the seat is deep enough and the back high enough to provide support combining with the feather soft cushions for uncompromised comfort. Differing from the Leather Sofa in that it features modern 'U'-shaped chrome legs, the pradi 2 is raised off the ground, giving it a lighter look. The depth of the seat is slightly shallower to allow for the legs.