Sofas – Laurito Grey Beige Fabric Chaise Sofa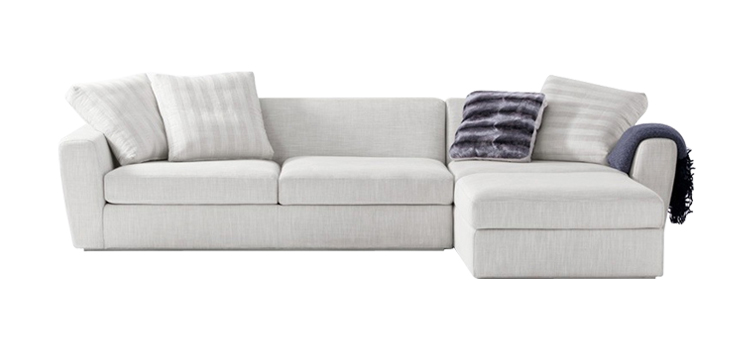 Material: Italian fabric upholstery with stainless steel support base

Click here to view our store locations
Or contact Beyond Furniture on 1300 11 22 33 for further details.
Features:
The Laurito fabric sofa exhibits a minimal and classical shape, emphasized by the invisible support base that gently lifts the sofa of the ground.
The square proportions of the Laurito are softened by the rounded cushions, providing the sofa with a more inviting and laid back expression.
The Laurito is a versatile seating solution consisting of modular sectional pieces to be arranged in the configuration of your choice.
The wide seating area, soft cushioned seating and armrests offer superior comfort and support. The modern look and clean lines guarantee that the sofa will match perfectly with almost every style of home décor and furnishings.
The fabric upholstery is easy to keep clean; the covers are fully removable for dry cleaning.
Internal Construction: plywood with birch wood frame; high density and high resilience foam seat; heavy duty S-shaped spring with inner high elastic ribbon; Italian fabric upholstery
Colour Options: Contact Us to inquire about more colour options.
Orders: 10 – 14 weeks