Top Scandinavian Designer Sofa Styles of 2016
BoConcept are the specialists when it comes to customisable Danish sofa design and have created a beautiful timeless range of sofa styles in 2016 to suit every possible need. Their sofa styles all have that quintessential Scandinavian sophistication, without a hint of replica copy anywhere to be seen – a refreshing change from so many of the replica copy designs on the market. These styles are all original designs, designed in Denmark with the option to customise in different coloured fabrics, leathers and a range of leg styles and button detailing, in their Sydney stores. All you have to do, is walk in and speak to one of their interior designers to play with different looks. Ok, let's get started with these 5 key sofa styles.
True Classic Style – Carlton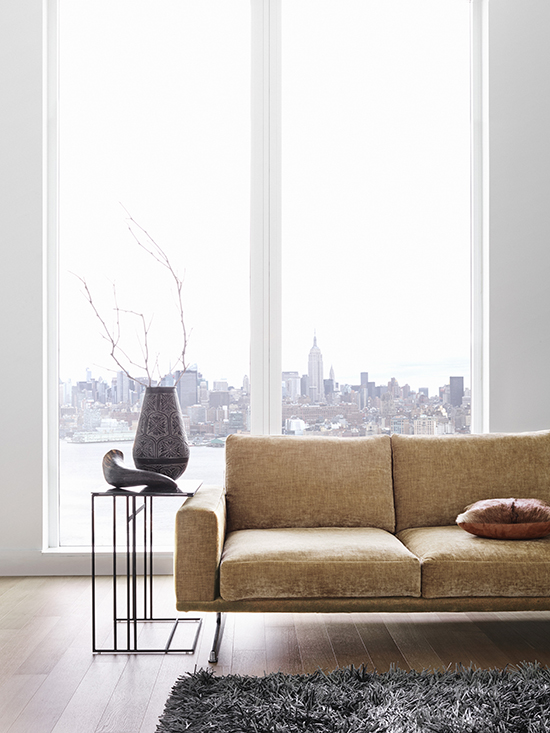 This is a true classic style of sofa designed by Anders Norgaard and brings us back to a time when simple, clean lines were becoming popular and elegant. A minimal seating frame, gives the Carlton sofa a light and delicate feel with extra deep cushions, that adds a soft and casual contrast to this bespoke design. Note the slim steel legs on an attractive slanted angle, which gives this classic sofa that Danish element of sophistication, balancing the heavier look yet uber-comfy upper part of the sofa with these svelte legs.
Modern Expressive style – Monaco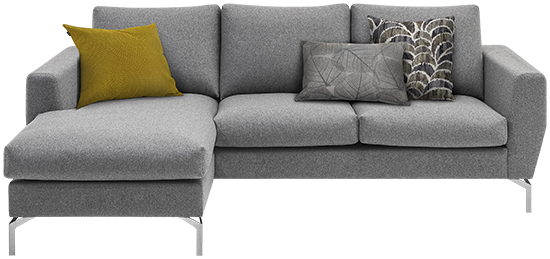 Designed by Frans Schrofer, the Monaco sofa is a modern classic with strong graphic design detilas including fashionable stiching on cushions and the sofa frame. The hexagonal shape of the armrest is a unique geometric form that gives Monaco a distinctive expression and also provides you with a perfect relaxing comfort. In keeping with it's modern expression, this sofa is ideal for smaller spaces, especially the two seater version.
Cubistic Minimalist style – Carmo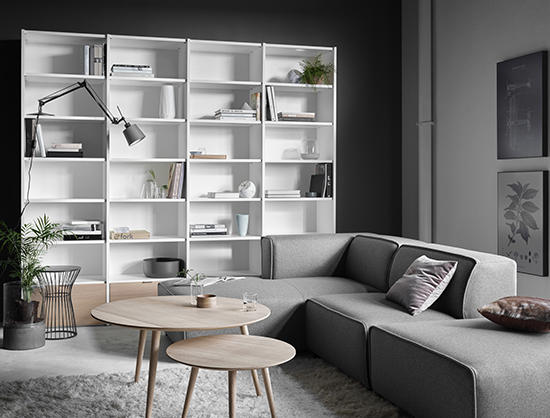 The Carmo sofa style is more boxy, younger, unisex style of sofa – that has been cleverly designed to form a number of combinations to make your very own look. This Scandi sofa style features a cubistic minimalism with a few subtle elements such as the piping along the edges. Being fully upholstered around the entire surface area opens up the flexibility of this design. This sofa is great if you have a modern space that you like to re-style regularly depending on what events or occasions you have happening at home. This style of sofa really is a modern yet timeless piece of design, full of choices, so you'll never be bored with it.
Modern Cool Lines – Mezzo 
The elegant Mezzo sofa provides spacious seating and luxurious comfort, as well as conveniently doubling up as a bed. The thin seat cushions on top gives this sleek Scandi style sofa a unique visual appeal with gorgeous stitching details. Relax in different ways by adjusting the smart and easy to use comfort cushion that is attached to the back cushions for ease of use. This style of sofa omits the use of legs and comes right down to the floor, discreetly hiding the sofa bed mechanism inside. A truly European style design, puts the Mezzo style in a league of it's own.
The Trusty All-rounder Sofa – Osaka 

Again designed by Anders Norgaard, the Osaka sofa is a really practical and all round appealing design whatever space or lifestyle you have. The pure look is softened with beautifully crafted details such as the elegant seams on the edges and optional tufting on the seat cushions. Choose between a classic straight and a slightly curved armrest. It is ideal for small living spaces, while the slightly curved armrests visually broaden the expression and invite you to sit down in plenty of comfortable seating space. The Osaka comes in a huge range of delectable, classy fabrics and leathers, (pictured above in beautiful teal) as well as a choice of legs to suit your chosen look. This sofa really is the blank canvas of sofas that allows you to create a fully customisable style of your very own.
You can view all of these Scandinavian designer sofas at either of BoConcept's furniture stores in Sydney  at either Crows Nest of Moore Park's Supa Centre.