How to choose a designer sofa for your home
Buying a sofa isn't an impulse purchase – here is a guide on how to choose a designer sofa for your home. A good quality designer fabric sofa is usually a high price ticket item that's going to get a lot of use for potentially the next 5 or 10 years if not more. So it's wise prepare yourself with all the knowledge you need before starting your search.

Here are 6 tips on what to consider when you're ready to find that perfect sofa that you'll love for many years to come.
1. Be user-focused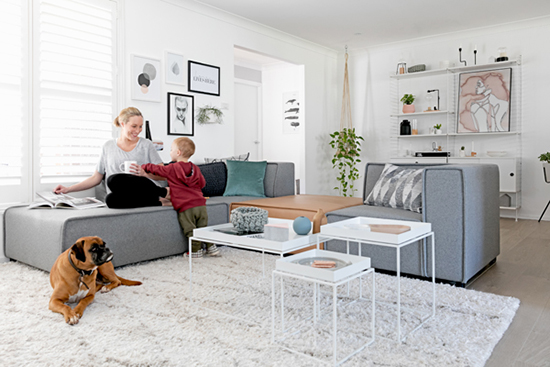 Are you a newly married couple, a young family, a retired professional or none of the above? Whatever your age or lifestyle, consider who will be using the sofa, and from there you will be able to understand what kind of sofa you need. If you have a toddler running around, you may want to go for a more hard-wearing fabric in a neutral colour that can stand the test of time. Or perhaps look into removable covers that can be cleaned will give you the longevity that you're looking for in a modern fabric or leather sofa. If you're after something more luxurious and refined, you might want to opt for a designer leather sofa or velvet fabric sofa that becomes the piece the resistance of your room.
A modular Scandinavian sofa (featured here) can be a wonderful investment if you like to restyle your space from time to time, as different events happen. Perhaps you're having guests over and need more broken up areas or you want to cordon off an open plan living and dining area. With a modular sofa design, you have the scope to change up and down the style you want as well altering the layout of the room for different purposes. The BoConcept Carmo sofa is a one of BoConcept's top sellers and offers a whole range of looks you can keep changing.
Shop the Carmo sofa
2. Measuring up your space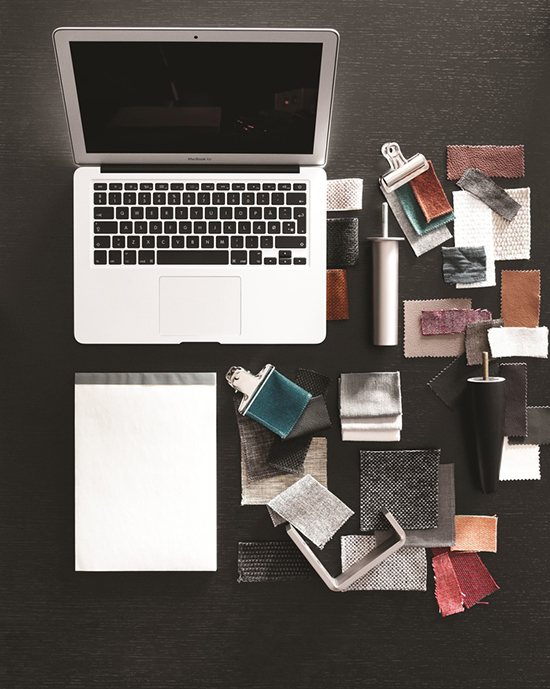 Next, it's important to measure out the space you have for your sofa before going any further, allowing for extra space around the edges of the sofa for people to comfortably pass. You don't want it to be too big that you're bumping into it and it looks oversized for the surrounding space, nor do you want it so little that it looks a bit lost. Don't depend on just your eye and memory for specific sizing, always use a measuring tape and make sure you know exactly the size of space you have to play with. On another pragmatic note, it's also wise to measure your doorways, as the last thing you want, is to have spent your money on a designer fabric sofa only to find out that when you go to bring it home, it doesn't actually fit through the entrance and door frames!
3. Spend a little more now, spend less later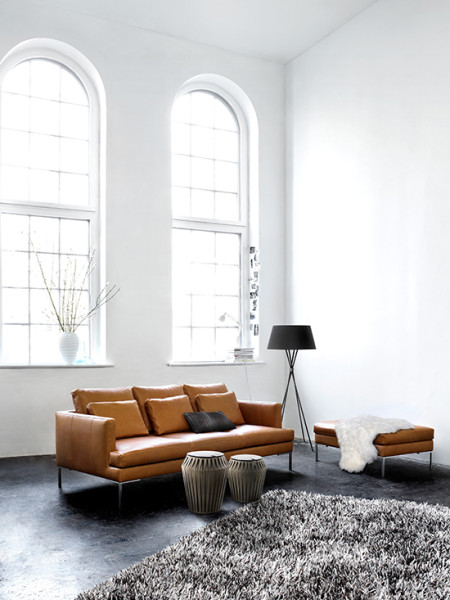 Shop the Istra sofa (above)
As a guide, the more you invest in a high quality and well-designed sofa now, the less you'll have to spend on replacing it in the future. Some of us are becoming more discerning and quality minded as more mainstream, cheaper furniture pieces end up on the waste heap after just a few years use. Buying something for your home that's beautifully made and designed, will be money well spent in the long run. Quality pieces are something that your eyes and sense of touch will determine. So every time you look at or sit on your sofa, you'll be reminded of the great long term investment made – money well spent!
4. Reveal a little leg?
Most modern designer sofas today, tend to show some leg, the reason for this is that living rooms have become less stuffy, more transitional and multi-purpose. Having space between the floor and the base of your sofa allows light to flow through the space more easily. It also gives a certain lightness to the room, which is a good thing when space feels limited. Check out the BoConcept Osaka sofa featured above with beautiful teardrop shaped timber legs.
That said, if you're more of a traditionalist, then possibly you may want to go for a more solid, weightier look. Something else to note too, is that if your sofa needs to double up as a bed, often there will be a storage compartment tucked away underneath the seating area – putting that space to good use. A great example of this is the BoConcept Stockholm sofa bed (below).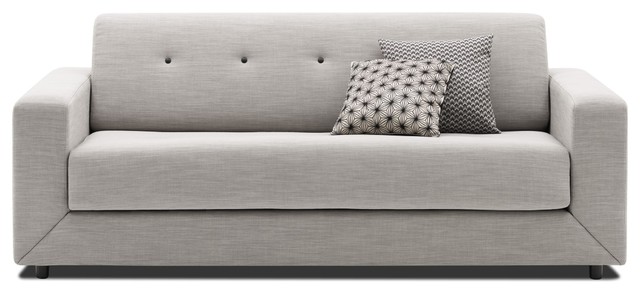 5. Neutral or strong colours: both can work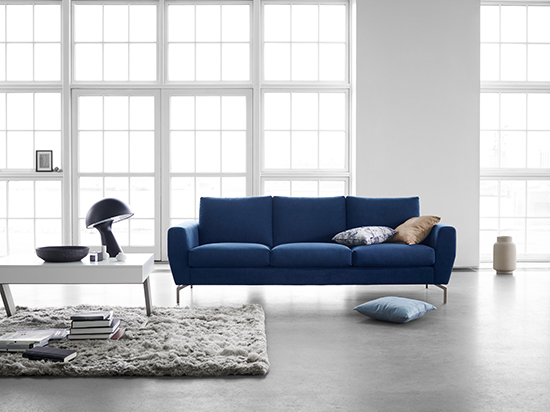 Regardless of your space, colour is a big consideration for your sofa, as it is often the hero piece of furniture in your living room. Choosing a more neutral colour is often a safer option, because you can easily add pops of colour and textures with accessories such as throws, cushions or a sheepskin rug. Even if you completely change the colour palette of your room, you don't have to worry about changing the sofa. On the other hand, opting for a coloured sofa can make a bold statement in the room, such as BoConcept's Monaco sofa featured above in blue and create a focal point or 'wow' factor. Be sure you love the colour though before investing in it. Even if you do change your mind though, you can easily change the secondary colours using accessories further down the track.
Discover a whole range of beautiful Danish designer sofas at BoConcept by visiting www.boconcept.com.au Even better, why not pop into one of their Sydney stores in Crows Nest or Moore and talk to one of their friendly design consultants about your needs.