Sofa Bed – Sit, sleep and recline on the Melo sofa bed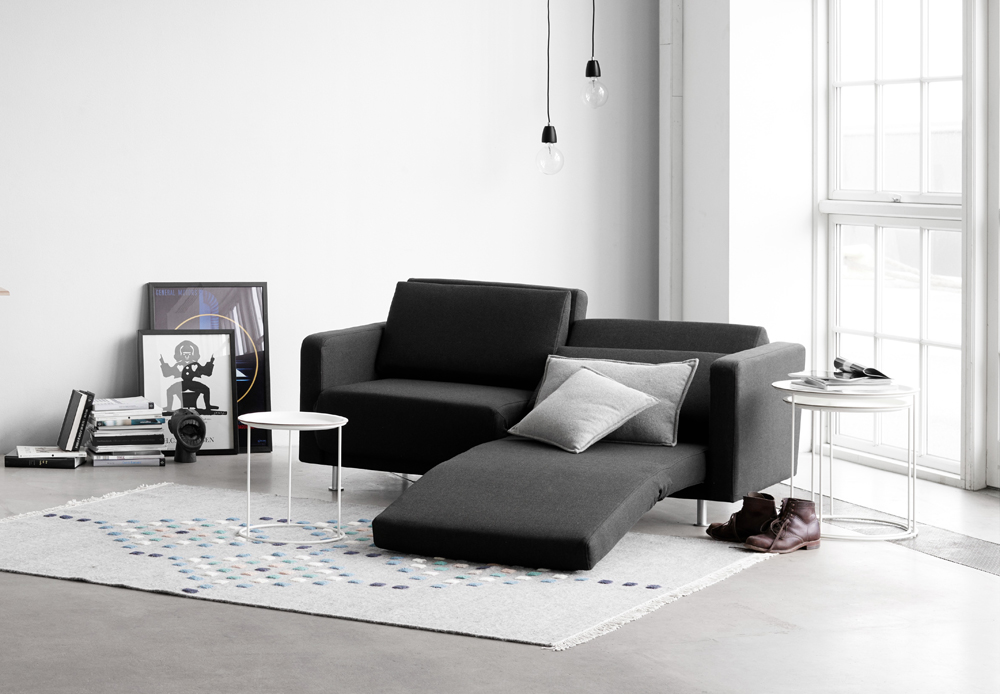 Sit, recline or sleep on the Melo sofa bed – version 2! The new updated design features a sleeker look with a full back cushion and a more comfortable seat.  Functionality remains the same, with the 2 seater sofa able to be moved into a recline position, or a single or double bed.  Perfect for studio living or those with guests who like to stay the night.  Danish design functionality at its best.
Click here to view our store locations
Or contact BoConcept on (02) 9437 0066 for further details.
Features
Carlton is modular and you can choose from different seating units, two different leg designs and more than 90 different fabrics and leathers
enjoy an exclusive and delicate look with a thin seating frame made of strong metal and extra soft cushions
Delivery
The Melo sofa bed is a fast delivery item from Sydney – call (02) 9437 0066 to get a shipping quote.
Materials
Please contact your store for further information
Get the Look
Optimise your living room with our modern sofa beds. We offer a variety of different fabrics and leathers on all our customisable sofa beds. Check out our wide range of sofas available to modernise your home!