Sofas – Preci Recliner Leather Armchair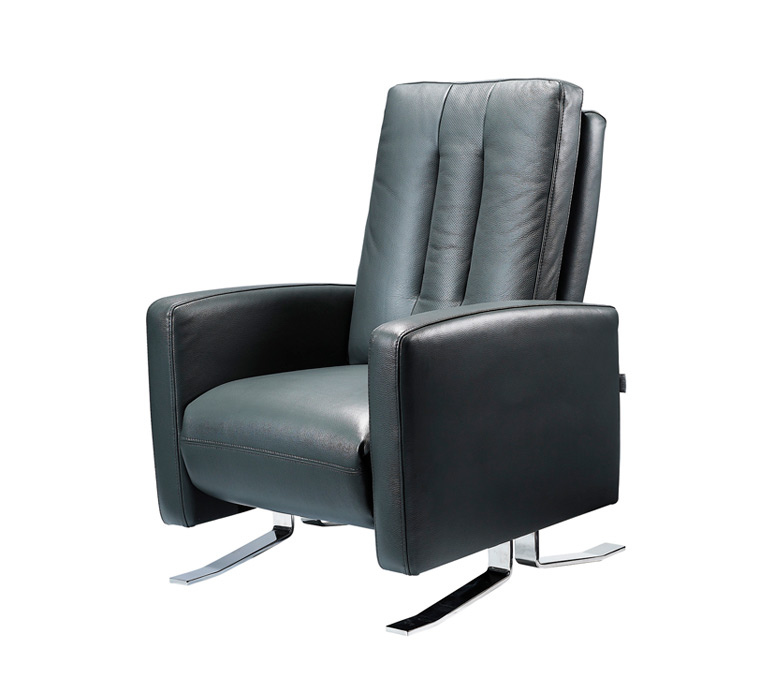 Material: Leather Upholstery with Polished Stainless Steel Legs

Click here to view our store locations
Or contact Beyond Furniture on 1300 11 22 33 for further details.

Here is a design for a leather reclining armchair that will complement your modern interior but provide extreme comfort than an ordinary traditional recliner chair. The slim rectangular form of the leather chair, highlighted with beautiful leather panels and darting on the seat back, sits high upon stunning stainless legs keeping the overall look light and modern, and the overall footprint of the leather chair compact.
The high quality recliner mechanism is made in Germany and offers users complete relaxation in your living room or study. Available in a wide choice of Italian Leather colours, the recliner armchair is sure to become the most fought over seat in your home.