Smart space saving furniture – great for extra guests!
We can often feel a little overwhelmed at the thought of Christmas coming, as we prepare to host extra guests at home during meal times and having them to stay overnight. Here we select 5 pieces of smart space saving furniture – great for guests – that can give you much needed peace of mind. What about a designer coffee table that turns into a dining table or a footstool that's also a bed? If you like these ideas, read on…
3-in-1 Melo sofa bed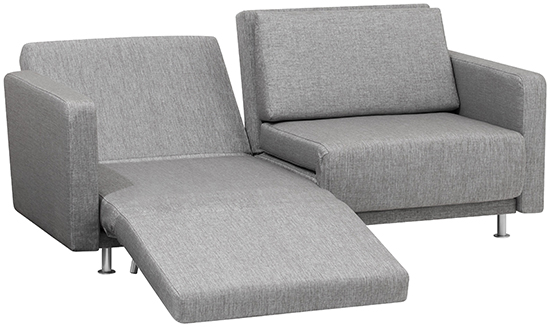 The 3-in-1 Melo sofa is a neat and comfortable 2 seater sofa that comes in grey or grey fabric. It can be used in 3 different positions, seated mode (sitting upright), recliner mode (lying back with feet up) and bed mode (lying down) with simple and easy movements.
Xtra footstool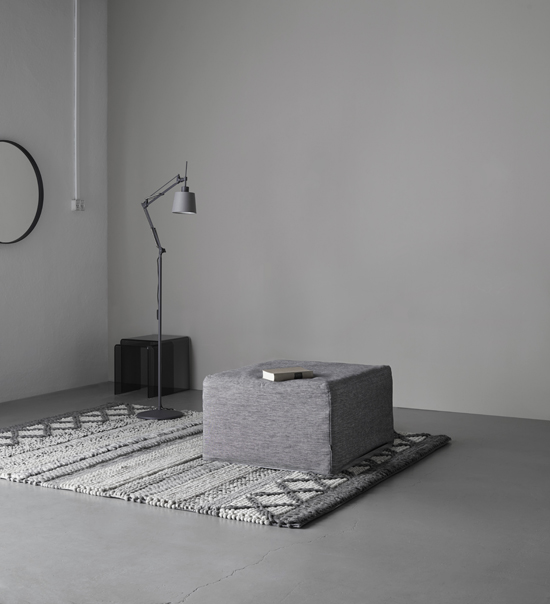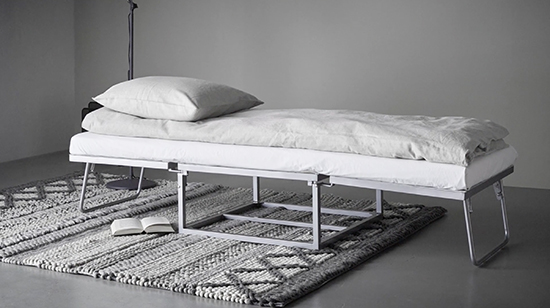 The Xtra footstool is a hidden gem, it looks like a simple square footstool, until you take the cover off and reveal and bed folded into 3 underneath. Customize the cover fabric to suit your interior space or put 2 together to make a double bed if you have a couple staying or just want more room.
Rubi coffee table
The Rubi coffee table is also a dining table – perfect for entertaining guests over a meal and when you're done, simple fold it up into a coffee table again. The legs are completely adjustable to any height and the table top simply turn 90 degrees to cater for either function.
Mezzo storage bed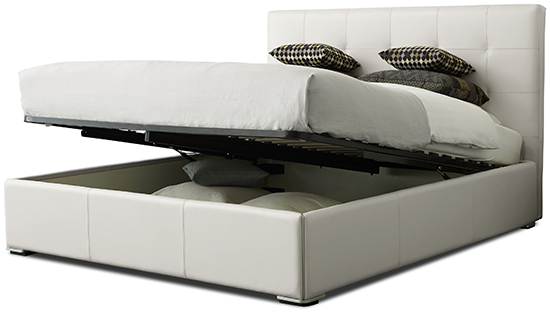 The Mezzo modern storage bed is ideal for a small bedroom with limited wardrobe space. Simply lift the modern bed frame up, hinging on an angle to reveal a whole storage compartment underneath. If you have regular guests staying and need to change the sheets a lot, having the mattress in this upright tilted position will save your back throughout the festive season!
Milano extendable dining table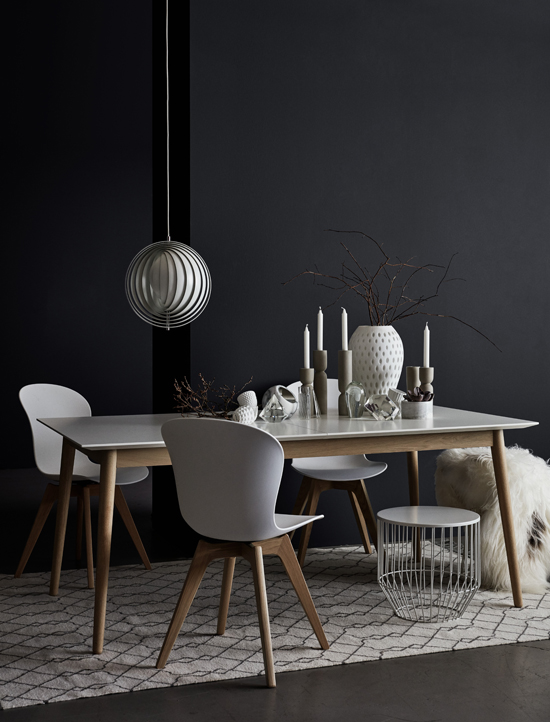 The Milano is a sleek, minimal and easily extendable dining table. Simply pull out either end, reach for the handle attached to the middle section and lift out the middle, which opens up and forms a new section in the centre, lengthening the table.
BoConcept offers a huge range of space saving furniture, which you can browse online or why not pay a visit to one of their designer furniture stores Sydney in either Crows Nest or Moore Park. They have an experienced team of interior design consultants on hand to discuss your needs.